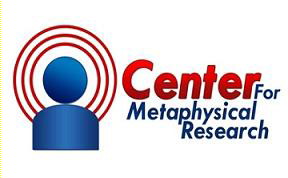 At certain times in our lives, many of us have asked these questions:
Who am I?
What is my purpose on this earth?
What is my mission on this planet?
How can I maximize my talents?
How do I unlock my hidden potentials?
How can I optimize and manifest my natural powers?
Where do I find the road to enlightenment?
The Center For Metaphysical Research has all the answers.
Shakespeare once said, "The eye sees not itself, but by reflection, and by some other things"
Since you cannot truly and accurately see yourself except by reflection, let the Center For Metaphysical Research be your mirror, your looking-glass and your reflection that will discover and reveal to you, many things about yourself that you do not know presently.
We are sure that you will be impressed.
Life, they say is a journey. Please do not travel the road of life without knowing your destination.
With our brand new PATHFINDER REPORT, you will know where you are going in life and be shown how to get there.
Our Pathfinder Report is a ground-breaking, innovative, detailed, comprehensive and in-depth astro-analysis.
All sincere seekers will like our Pathfinder Report because it is the key to the house of knowledge and empowerment.
Metaphysical Cosmology says that we live in a holistic universe and that all human beings are related to this universe. Thus, making us part and parcel of the Solar System.
Be a sincere seeker of the true Light. Know thyself and become sure-footed.
Life is too short to walk in darkness when the facilities exist to see tomorrow today.
It pays to be a member of the Center For Metaphysical Research
Our memberships have their privileges. For EXPANDED benefits, please check out the membership section above.
As a member, we guarantee that you will never walk in darkness again.
We shall open for you new doors of possibilities and opportunities.